Cracker Barrel Holiday Sweepstakes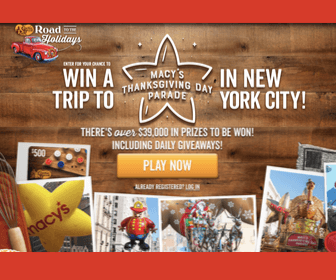 Share With Friends
Date: Oct 9th, 2019
Enter the Cracker Barrel Holiday Sweepstakes for your chance to win 1 of 900 prizes totalling over $39,000.
Daily prizes include Cracker Barrel gift cards worth $10-$500!
Plus, there is a grand prize trip to the Macy's Thanksgiving Day Parade.
Enter now by filling out the entry form. The contest ends on December 22nd.
For more potential prizes, check out our Contests Page.
Don't miss out on another contest we found for the chance to win a $100 Amazon gift card!