Domino's 5,000 Gift Card Giveaway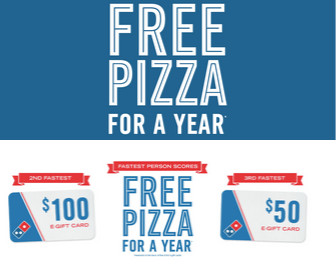 Share With Friends
Date: Sep 15th, 2021
Sign up for this Domino's giveaway for your chance to get 1 of 5,000 free gift cards!
There is no word on when the promo goes live, but you'll be alerted by Domino's right away when you sign up.
When it's live, it's first served and the higher value gift cards will go first. Gift cards will vary in value from $100 to $4.
The first person to respond will get free pizza for a year!
Want to win more prizes? Check out our Contests Page.