Ghiradelli Holiday Sweepstakes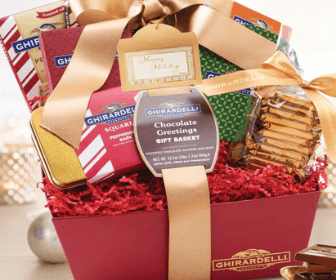 Share With Friends
Date: Nov 18th, 2019
Enter the Ghiradelli Holiday Sweepstakes for your chance to win a year's supply of free Ghiradelli chocolate.
To enter, tell them your favorite Ghiradelli memory and fill in your information on the entry form. The contest ends on December 25th.
Want to win more prizes? Check out all the offers on our Contests Page.
If you like this offer, check out another offer we found for the chance to win a free $100 Amazon gift card.