Win $10,000 from Spirit Halloween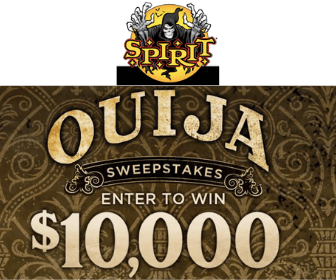 Share With Friends
Date: Aug 12th, 2019
Win $10,000 from Spirit Halloween and get a 20% off coupon!
For a limited time only, you can enter the Ouija Sweepstakes. One Grand Prize winner will get a whopping $10,000 to spend any way they want. Plus, all contest participants will receive a 20% off coupon to be used on any costume purchase.
The contest ends on November 2nd and is not open to residents of QC.
Want more contests? Check out our Contests Page.