Win Free Cineplex Movies For A Year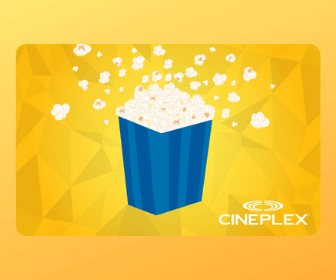 Share With Friends
Date: Feb 12th, 2020
Do you love going to the movies?
Cineplex is giving out free movies for a year.
To enter, fill out their customer service questionnaire after seeing a movie. To enter without a movie pass, send your first name, last name, age, home telephone number (including area code), full address and email address (if any) and an original handwritten essay of 100 words or more on your experience at a Cineplex theatre and mail it to:CINEPLEX CUSTOMER SATISFACTION SURVEY CONTESTc/o Cineplex Entertainment LP 1303 Yonge Street Toronto, Ontario M4T 1X3.
1 winner will be chosen every month.
The contest ends on December 31st, 2020.
Want to win more prizes? Check out our Contests Page.