Win $2,000 from Tasty Rewards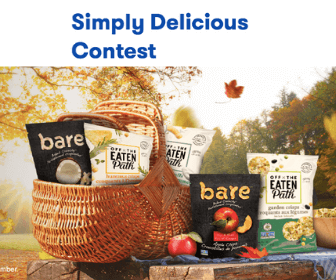 Share With Friends
Date: Sep 11th, 2019
This contest is back!
Enter the new Simply Delicious Contest to win $2,000 cash!
You have to be a Tasty Rewards member, but you can join for free when you enter.
After becoming a member, you'll get access to exclusive coupons, promotions, and contests.
The contest ends on November 3rd.
Feeling lucky? Check out all the Contests on our site.
Don't forget about another contest we found for the chance to win a year's worth of free diapers.