Win Remington Styling tools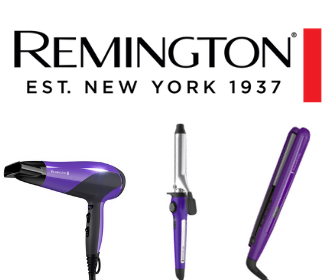 Share With Friends
Date: Jul 30th, 2020
Remington has released a new giveaway!
Enter this giveaway for a chance to win 1 of 6 Remington prize packs.
Each winner will receive a Remington Damage Protection Hair Dryer, one Remington Anti-Static Straightener, and one Remington Ceramic Clipped Curling Iron.
The contest is available until August 13, 2020.
For more prizes, visit our Contests Page.