Aerie: Donate Any Bra, Get 15% off your Next Bra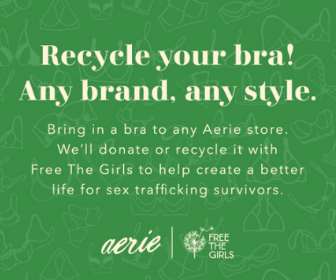 Share With Friends
Date: May 22nd, 2019
Arie has partnered up with Free The Girls on an awesome bra donation and recycling program.
When you bring in a bra, any brand or style, Aerie will either donate or recycle it. You will then receive a 15% off voucher on your next bra purchase at Aerie!
There is no stated end date on this recycling program yet.