Amazon Prime Day: Get Exclusive Deals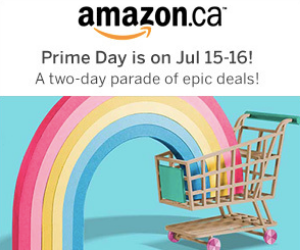 Share With Friends
Date: Jul 15th, 2019
Hey, Freebies friends!
It's that time of year again!
Amazon Prime Day 2019 is coming up on July 15th and 16th!
What is Prime Day? Prime Day is an epic day and a half of Amazon's best deals and lowest prices.
There will be great surprise savings on the day of, but some new deals announced include:
Deals on Echo Input and FireTV Recast
20% off furniture
Up to 30% off school and college essentials
20% on household essentials
and more!
Prime Day also includes new and special-edition products only available for Prime members.
You need to be an Amazon Prime member to shop these deals, but you can sign up for a free 30-day trial here.
If you like this offer, don't forget about another one we posted for free Amazon samples!
Have a great shopping trip!