Free Bulk Barn Coupons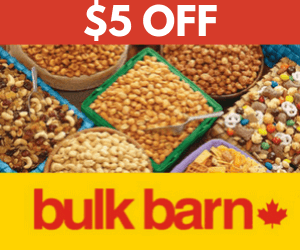 Share With Friends
Date: Nov 28th, 2019
The latest Bulk Barn flyer is out online, and it includes valuable Bulk Barn coupons.
The coupons include:
$5 off a purchase of $20 or more
The coupons are valid until December 11th. You can print them or show them on your phone.
For more savings and discounts, check out our Coupons Page.
If you like this offer, check out another one we found for your free $5!