Burger King Coupons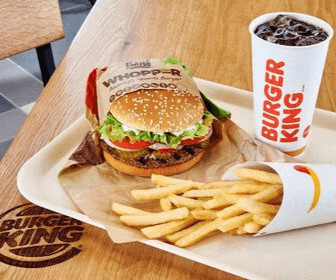 Share With Friends
Date: Apr 1st, 2021
Burger King has released new in-app coupons!
Download their app for iOS or Android and find the coupons in the Coupons Tab.
$19.99 Family Bundle- 2 Whopper Meals & 2 Jr Whopper Meals
$11.79 2 Can Dine – Whopper
$6.29 Whopper Meal
$6.99 2 Original Chicken Sandwiches & 2 Small Fries
$3.99 10pc Nuggets & Large Fries, and more.
These coupons are valid for a limited time only.
For more savings and deals, check out our Coupons Page.