+1 Ballot: Ebates 10% Cash Back Flash Sale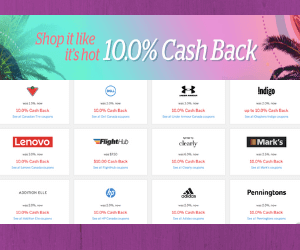 Date: Jun 11th, 2019
This is one flash sale you won't want to miss!
Ebates.ca is offering 10% cash back today only at select stores.
The participating stores include:
Canadian Tire
Hunter Footwear
Dell
Indigo
Under Armour
Mark's
Clinique
Coach
HP
and more!
Once on the Ebates homepage, you'll see the banner for the promo listing all participating stores.
Want to browse more discounts? Check out our Coupons page!