Chance to win $100,000 and More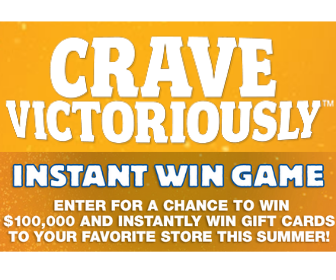 Date: Jun 5th, 2019
Enter Blue Diamond's Nut-Thins Instant Win Game by August 31st, 2019!
Prizes include:
90 $25 gift card to the supermarket of your choice
The grand prize winner chooses 1 of 100 envelopes, 99 envelopes have $1000 and 1 has $100,000
To enter simply fill out your name and email.
For more chances to win prizes, become a Freebies Member and enter our Exclusive Giveaways!