Get Paid up to 2 Days Faster with ACE Flare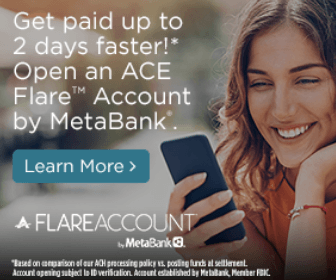 Share With Friends
Date: Apr 27th, 2019
Open an ACE Flare account by MetaBank today and you could get paid up to two days faster!
This is a great option for families on the go who want to stretch out their savings and this certainly helps.
What are you waiting for? Get your hard earned money two days faster with an ACE Flare account today.