Get Your Start in The Animation Industry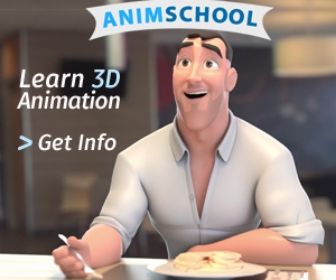 Share With Friends
Date: Jun 17th, 2019
AnimSchool is the online school for learning 3D animation, modeling and rigging. AnimSchool is dedicated to ensuring that graduates are prepared and able to succeed in their industry careers.
You can gain the skills you need to get a job in 3D animation & related fields!
Sign up to get more information, you could be jumpstarting an exciting career in animation!
Not valid in Alabama, Delaware, District of Columbia, Maryland, Michigan, Nebraska, New Mexico, Oklahoma, Wisconsin, Wyoming, Texas, North Dakota, Georgia