Home Depot Coupons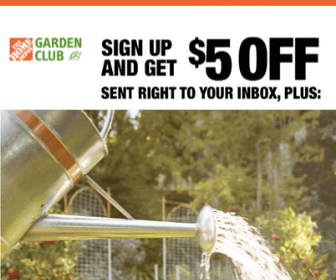 Share With Friends
Date: Jan 13th, 2020
Sign up for the Home Depot Garden Club and get a free $5 coupon sent straight to your inbox. You'll also get up to $300 in annual savings, tips for your region, and garden project ideas!
To get yours, sign up on the offer page.
Coupons are only available for a limited time with no specified expiry date. Be sure to check your coupon for terms and conditions.
Want more coupons and savings? Check out our Coupons Page.
Don't miss another offer we found for free full-sized sample boxes.