Old Navy $1 Flip Flop Sale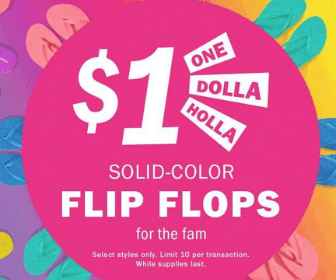 Date: Jun 11th, 2019
Get ready for one of the summer's hottest sales because Old Navy's $1 flip flop sale is back.
This Saturday, June 15th, Old Navy is selling flip flops for only $1!
So you can get a pair of new flip flops, practically free! There is a limit of 10 pairs per customer.
Want even more great discounts? Check out our Coupons Page!