Tasty Rewards Coupons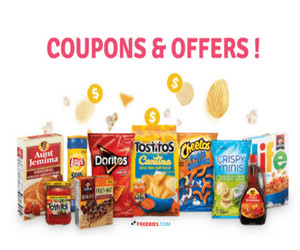 Share With Friends
Date: Feb 23rd, 2021
Who doesn't love to save money on groceries?
We've found new grocery coupons for Pepsi brand products.
The coupons available include
$2.00 off the purchase of any Frito-Lay Variety Pack

$0.75 off the purchase of Quaker Oat Flour 700g

$1.00 off when you purchase three (3) bags of Crispy Minis rice snacks

$1.50 off the purchase of a bag of Tostitos tortilla chips and more!
So get some great savings on these delicious snack items!
There is no specified expiry date for when these coupons will be taken off the Tasty Rewards offer page. Be sure to check for a specified expiry date on the coupons themselves.
Enjoy!
For more offers, visit our Coupons Page.