Villaggio Coupon: Save $0.75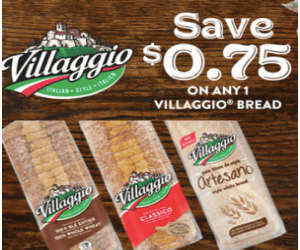 Share With Friends
Date: Jul 11th, 2019
Do you love Villaggio bread?
Claim your coupon today to save $0.75 on the purchase of Villaggio bread at Walmart. This a printable coupon you can download, print, and redeem at Walmart.
Be sure to check for any expiry date and any terms or conditions.
Want more savings? Check out our Coupons page.