8 Animals Just Too Tired to Care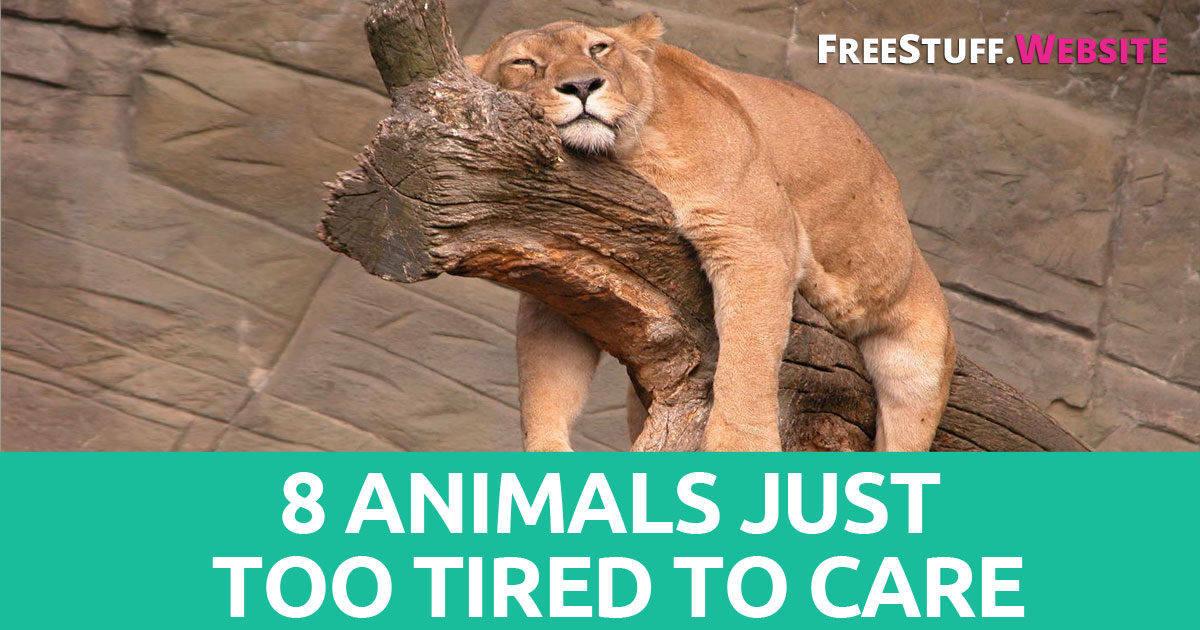 We all have those moments when we're just too tired to really care about anything going on around us. Animals are no different us humans. Here are 8 animals who were just too tired to care.
Adult pandas are typically solitary animals. However, young pandas will remain with their mothers anywhere from 1 to 3 years. These adorable pandas may seem large and in charge but are just baby pandas having a bit of a family nap time.
Adorable doesn't cover it!
The word adorable doesn't even begin to cover this little guy. This kitten had such a long and exhausting day of being so gosh darn cute, that he had to take a nap, flat on his back! I don't know how you could possibly get anything done with this little face around the house.
You have to be pretty tired to fall asleep in this position. I don't think even during my most tired moments could I actually fall asleep like this. This poor little guy must have had a long, exhausting day risking his 9 lives!
It's crazy how tired this pup was. My dogs, no matter how tired they are have ever turned down a treat, let alone a bunch of them. Being a cute little dog really does take a lot of energy.
Being fluffy and cute takes a lot out of you, especially for this little guy. He was too tired to continue his walk home and had to take a break mid walk.
It's crazy how comfortable cats can truly get when they are beyond tired. Check out this little cat all stretched out sound asleep. I'd imagine you would get a heck of a stretch sleeping like this, but I wonder how long he actually slept in this position before sliding down the wall.
This polar bear was a bit too winded to continue on with the fun and games him and his friends were partaking in. He had to sit down and take a moment to catch his breath before continuing on with the fun.
Being a mom is a tiring job, and that's no different than for this lioness too. As a mom of multiples, I feel her pain. Sometimes you just need to take a quick cat nap.