Pumpkin The Racoon Thinks She's A Dog And It's Adorable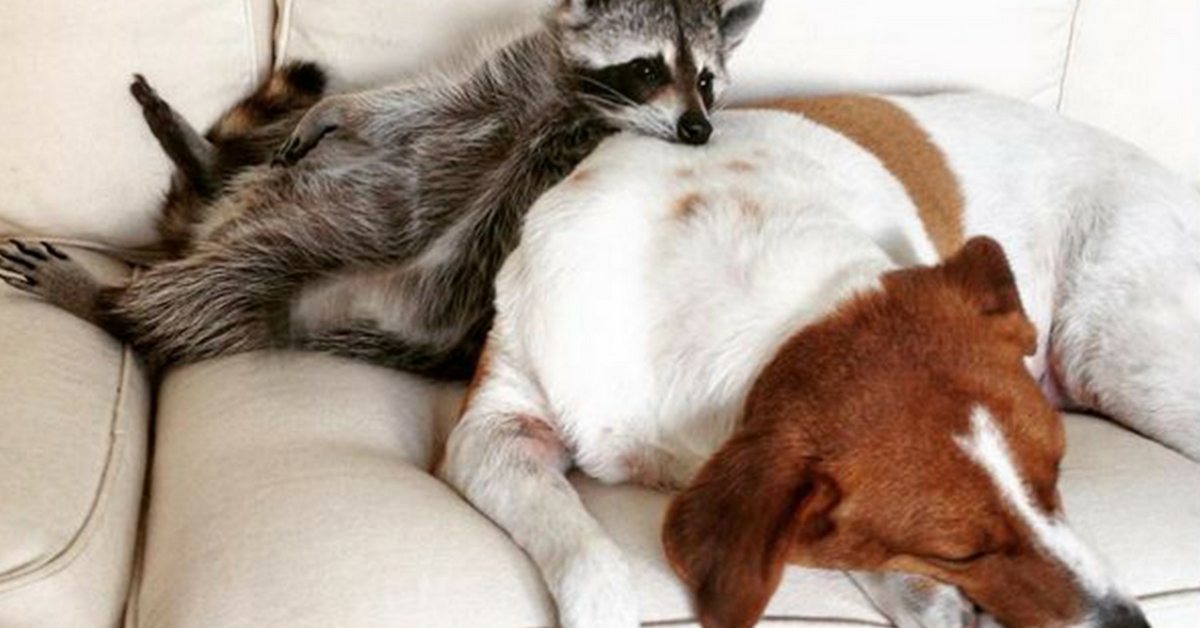 Most of us consider raccoons to be a nuisance animal, always getting into the garbage and making a mess. For Nassau, Bahamas resident Rosie Kemp, that is not the case. About two years ago, she discovered a baby raccoon that had fallen from a tree and broken one of her legs. Her mother, unfortunately, was nowhere to be found. When faced with the choice of taking the young raccoon to a shelter or caring for it herself, Kemp choose the latter. She brought the young bandit home, named her Pumpkin, and nursed her back to health with the help of her daughter, Laura Young. Pumpkin now happily lives with the Kemp, Young and their two rescued dogs. Not having a mother to teach her the ways of a raccoon, Pumpkin adopted the behaviors of her dog "siblings". Personally, we think it's the cutest think we've seen all year.
"She instantly bonded with us and our two rescued dogs and our two dogs everywhere we go." Young told The Dodo. "She now thinks she's a dog...she is able to play and be rough with them and she respects them when they have has enough."