10 DIY Decorating Ideas to Change up Your Space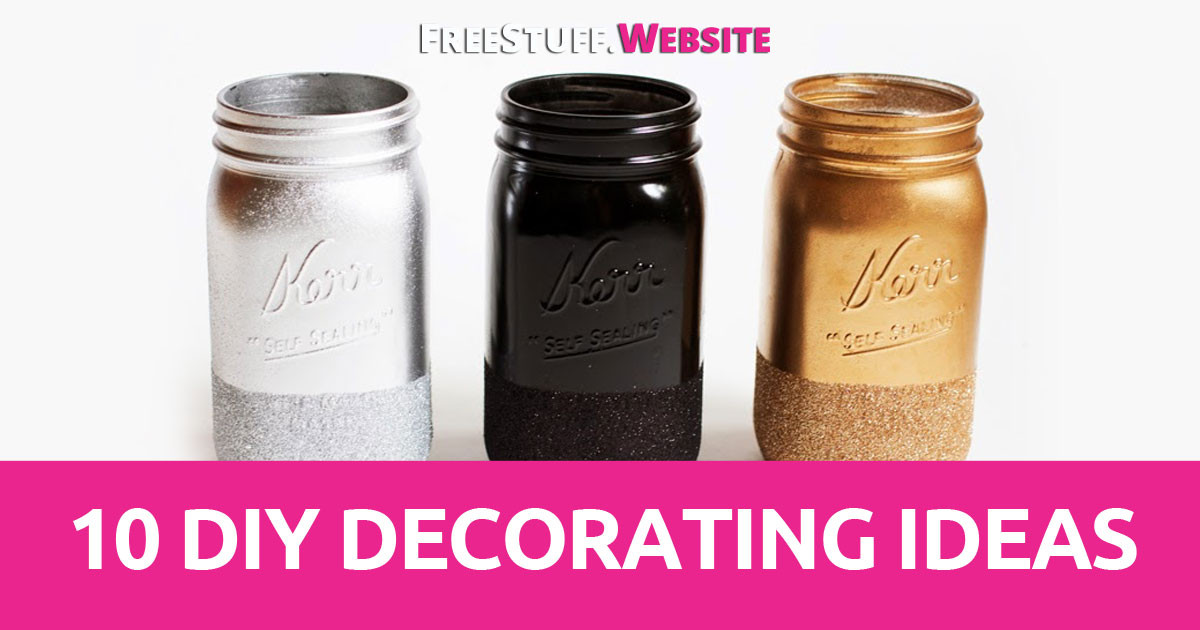 Looking to change up and reinvent your space at home? Here are some awesome, easy, DIY Ideas that can help, especially when on a budget.
Calendar Pictures Make Great Wall Art
Save those pictures from your calendar instead of tossing them out and frame them for beautiful DIY wall art.Â
Easy Painted DIY Key Holder
Take a small frame, paint it and add in little hooks to create a unique key holder.Â
This has to be one of the cutest ways to display your family photos. Invest in wall stickers for the words, or paint them yourself. Quick and easy project that everyone will love.
Take some left over jars and give them a fresh look for new containers, vases, and more in your home.
Here's an easy answer to your towel storage problems. If you lack space to store your bath towels, store them easily in a wine rack.Â
Pot and Pan Storage Solution
Use bathroom tension rods to hang your pots and pans.
Inexpensive and Easy Table
Turn a wire trash can upside down and use it as a table. Here you will find they have painted it to help blend into your current home décor.Â
Gorgeous Butterfly Wall Art
Spruce up the kids room, or reading space with these cute, and easy DIY rainbow butterfliesÂ
Use a wire basket and old mason jars to create a gorgeous outdoor chandelier.Â
Paint All Your Furniture Pieces the Same
If you are unhappy with all your mismatched furniture, you can paint them all one color so they look more uniformed.Â
Paint All Your Furniture Pieces the Same
If you are unhappy with all your mismatched furniture, you can paint them all one color so they look more uniformed.Â