3 Easy DIY Face Masks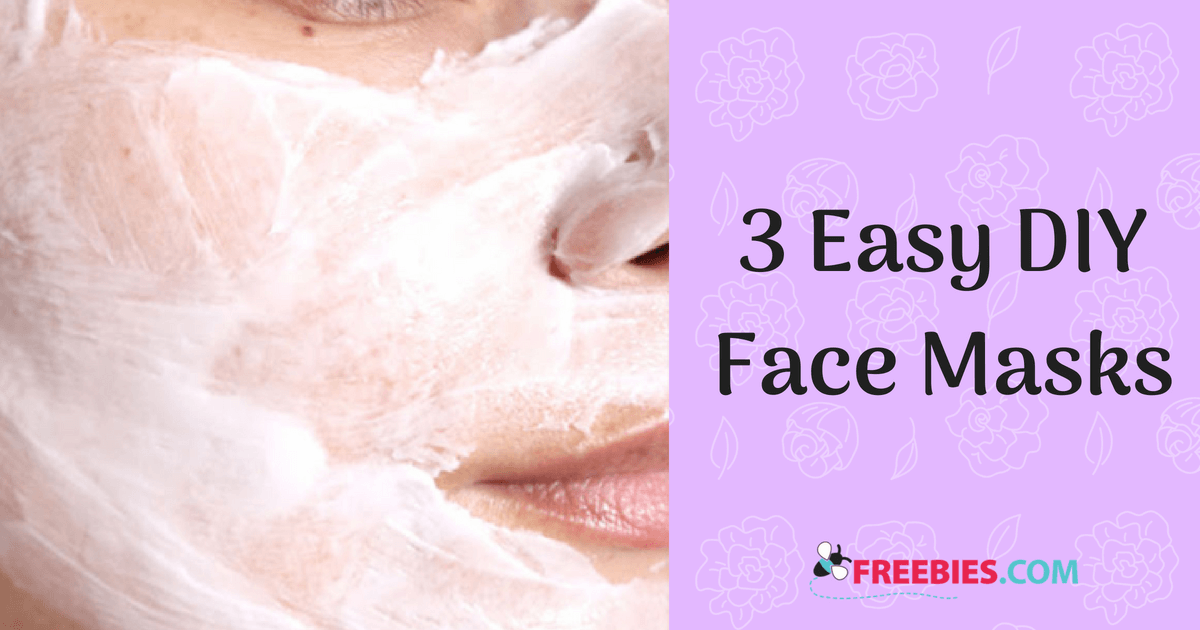 I love doing a face mask since I find it to be relaxing and rejuvenating.
Whether you have dry skin, oily skin, sensitive skin, or anything in between, a face mask can do wonders for your skin.
But I find they can be super expensive, even when you buy them from the more affordable drugstore brands.
Have you ever noticed that major brands offer more and more masks made with ingredients that we find in our own kitchens? Which means you can make plenty of great DIY face masks yourself and leave out the harmful products and crazy prices of big brands.
Check out our list of 3 easy DIY face masks for multiple skin types.
Banana Mask (moisturizing)
Ingredients:
1/2 ripe banana
1 tablespoon plain yogurt
1 teaspoon of honey
1/2 teaspoon of argan oil
Preparation
In a bowl, crush the banana. Add the honey, yogurt and argan oil and mix everything. Apply to your face, avoiding the eye area and leave for 15 minutes. Rinse with warm water.
Chocolate Mask (stimulating)
Ingredients:
50 grams of organic dark chocolate
1 gram of coconut oil
2 drops of geranium essential oil
Preparation
Melt the chocolate and coconut oil in a stainless steel bowl in a bain-marie. Wait until it cools, and add the geranium essential oil. Spread the mask with a brush, avoiding the outline of the eyes and lips. Leave on for 10-15 minutes and rinse with warm water.
Green Clay Mask (deep cleansing)
Ingredients:
1 tablespoon of green clay
1 tablespoon of borage oil
Preparation
In a bowl, mix green clay and borage oil with a wooden spoon. Apply on the entire face. Leave for 15 minutes and rinse with warm water.
Do you have any other great DIY face mask recipes? Let us know in the comments below!
Originally posted on Gratuit.ca