How to Make Giant Bubbles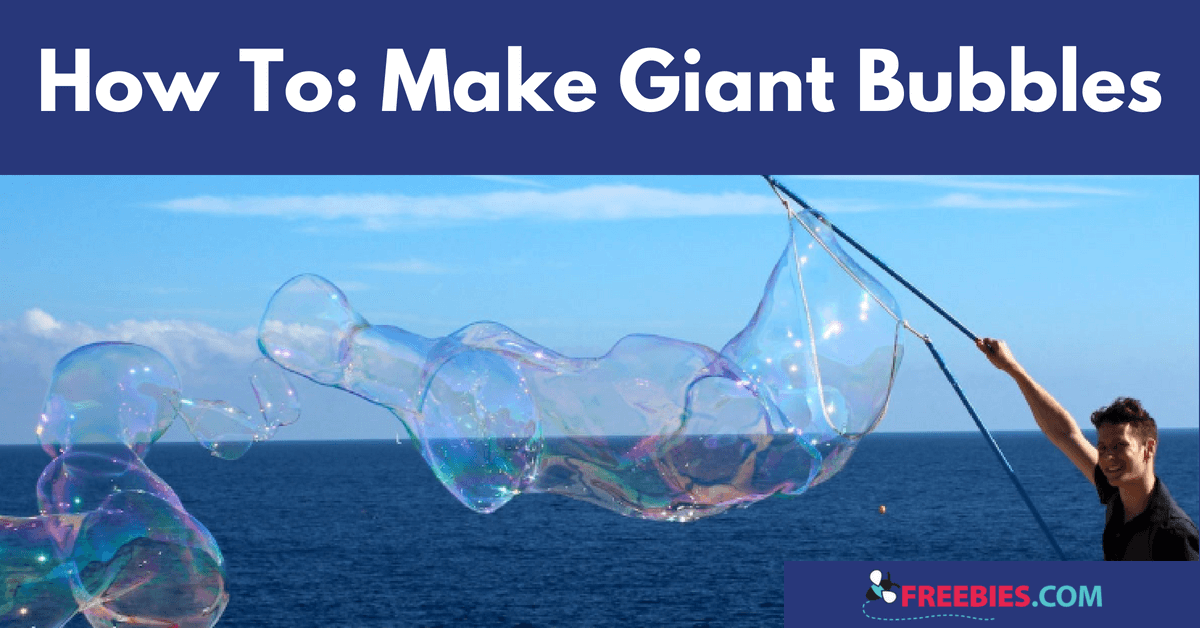 Blowing bubbles is such a fun summer activity that will keep the kids busy for a while!
Did you know you can easily make the bubble mixture at home?
All you need is a mix of 3 simple ingredients and an easy-to-build net.
The combination of guar gum powder, Dawn dish soap, and baking powder is the secret of these giant bubbles.
Did you know that guar gum powder is the main natural alternative to animal gelatin?
Recipe for 3 gallons:
1 tablespoon of guar gum powder
1 full bottle of antibacterial Dawn soap
Mix well
Add 3 gallons of water and mix
Add 3 tablespoons of baking powder (this is optional, but it gives bubbles that last longer)
Mix well
Soak your bubble holder in the mixture, slowly remove
Check out this video to learn how to make the net!
Let us know how your bubbles turned out!