6 DIY Projects You Can Finish This Weekend!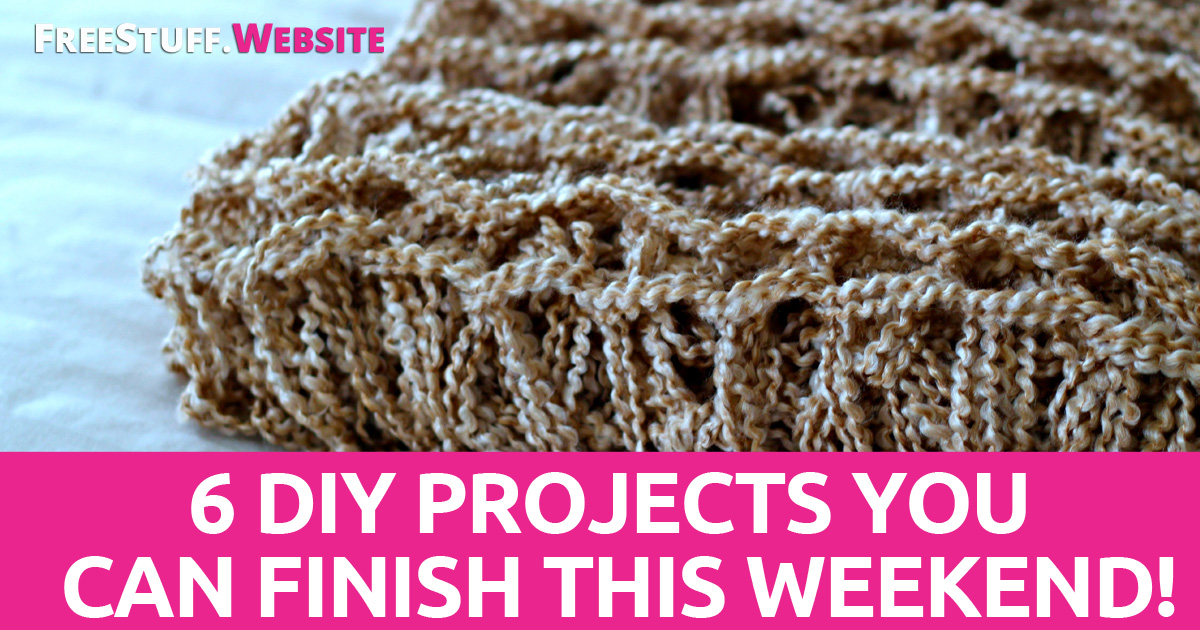 If you've just recently moved into a new home, or think it's time for a change in your current one, we've got you covered. With a few tools, a bit of instruction and a dash of patience added in, you can save both time and money and improve your home this weekend without any professional help!
Platform beds are always in style. They appeal not only to your eye, but to your wallet. One of the main benefits of having a platform bed, is that they help you save money by not having to purchase a box spring for under your mattress. Additionally, if you are someone in need of some extra storage options in your bedroom, a platform bed can provide you with built in storage like cubbies, and shelves. Here is a simple design using pallets to create your own platform bed.
Whether you just want to highlight a certain feature in your room, or add in a bold color that pops, an accent wall is the way to go. It helps to add a unique, dramatic look, one that can be a plain color, fun pattern or even a polka dot design.
DIY Converted TableCloth Rug
You won't believe how quickly a tablecloth can be made into a rug. This involves really only two steps. Apply a polyurethane to the top of the cloth and spray an adhesive to attach a rug pad to the bottom. This is how easy it is to make a bold and gorgeous statement by making your own DIY tablecloth rug.
Apply a bit of paint to your front door, or go ahead and paint the trim and your garbage door too. Adding a new set of house numbers or even a new mailbox will have you add more curb appeal. For even more, why not plant a set of new shrubs or flowers.
All you really need for this project is some sand, and stones. You can check out local listings for stones to help cut the cost of materials down. Or if you have some laying around, even better. There are many different designs you can follow to create your own unique design outside.
This is a no-brainer! We can always use a little reorganization, no matter how organized we really are. You can even purchase a closet organizing system to help you gain some valuable shelving that you didn't have before.