6 DIY Small Space Gardens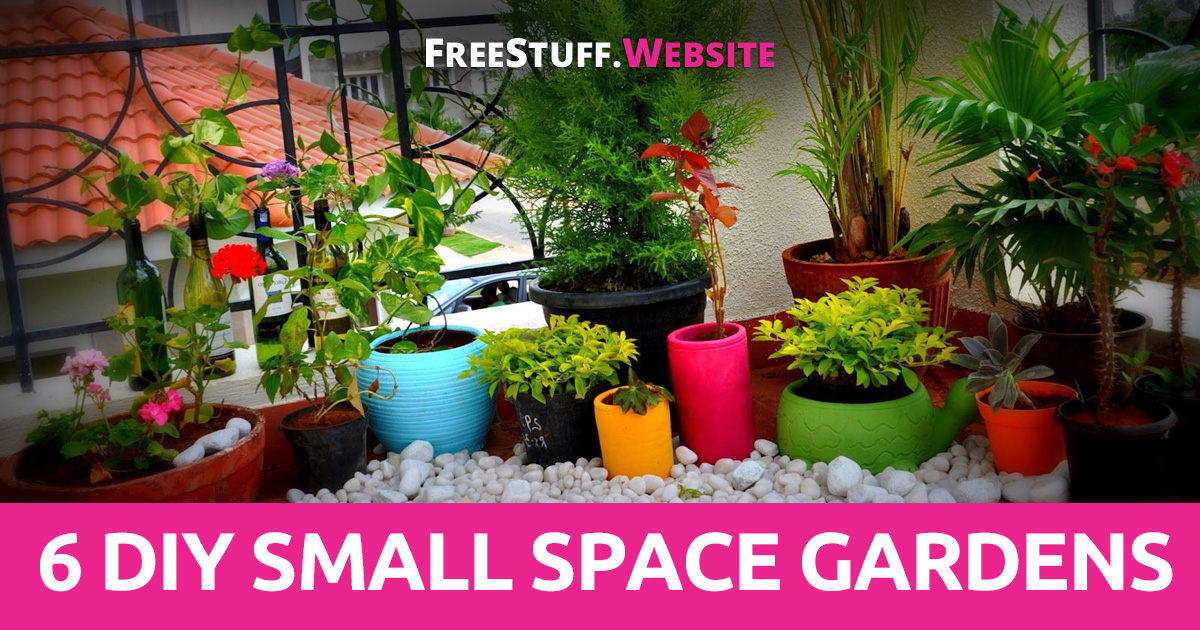 When you have a small yard or outdoor space this doesn't mean you still cannot have an amazing garden. There are a large number of ways you can turn your smaller space into a garden you will be proud of. A garden is a wonderful DIY Project because it is one that will help you save money in the long run by planting your own fruits and vegetables. Here are 8 DIY ideas for those that have a small space and still love to garden.
A shoe organizer is a creative way you can build your very own vertical garden. Not only does it save space but it looks amazing when it's in full bloom. A Hanging vertical garden can also help to keep any critters or pests out of your vegetables or herbs. Be sure you choose a hanging organizer that has enough space for your plants to get the sunlight they need.
An old wooden pallet can be turned into a vertical planter for your garden. Vertical planters are attractive and help to save space. They can be added into any current garden and provide you will much more space for planting other vegetables, or herbs you may not have thought you had the room for.
Tiered gardening is great for those with smaller spaces. If you only have a minimal amount of space for flowers or vegetables you can create your very own tiered garden with just a few terra cotta pots. When they are stacked together you can plant virtually anything you want in the planters and have space for as many plants as you'd like. You can use plastic containers for this project but terra cotta planters are a bit sturdier and hold up longer than their plastic counterparts.
Old gutters can create a beautiful scenic hanging garden. The amount you will need will depend on the size of the garden you want. Gutter gardens give you a chance to use the vertical space around your home, and are great when there is not much yard to work with. You can still grow herbs, flowers and vegetables in your gutter garden.
Old tin cans are great for any garden. They serve dual purposes by recycling them instead of throwing them away and helping to create a unique garden. They hang up nicely from any deck, or fence, even the side of your house. You can add to their appeal by painting them individual colors to match your outdoor decorations.
Even if you live in an apartment building you can still keep up with your love of gardening. A balcony garden allows you to plant your vegetables, flowers and herbs in containers to help provide a beautiful scene on your balcony. When you mix up the plants you have available you will be surprised just how beautiful it really is.