6 Rainy Day Activities for Kids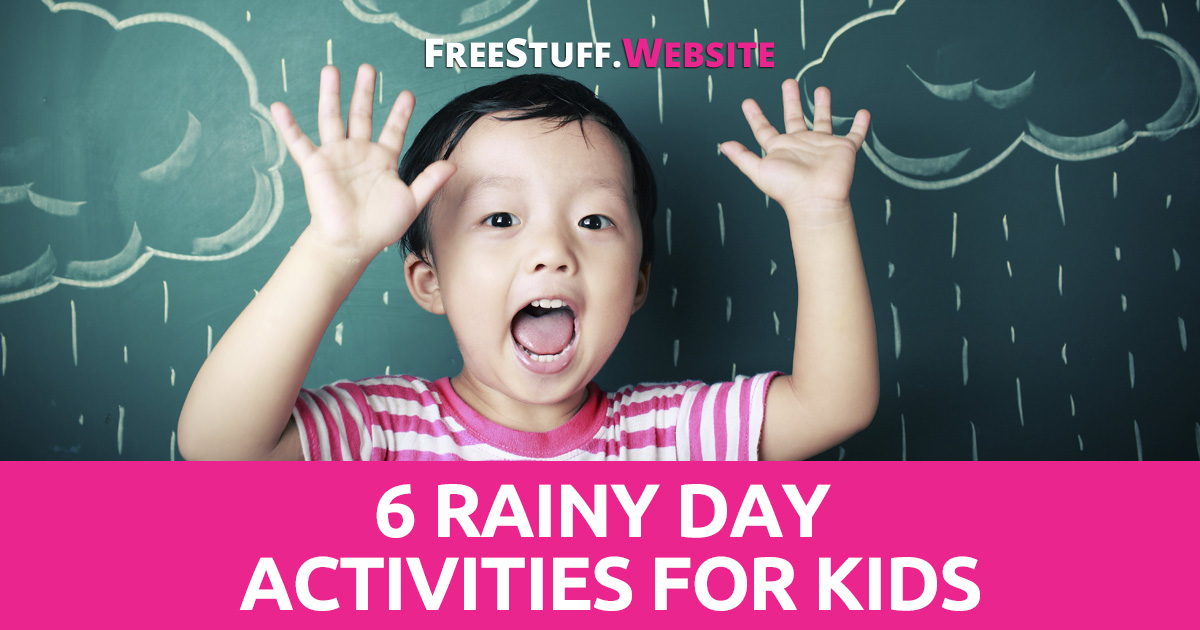 Rainy days can be tricky for parents. The children tend to get a good old case of boredom that just won't go away. If you're like me, your kids can almost drive you crazy when they are trapped inside with nothing to do. But don't let that be the case. I have compiled a list of my favorite rainy day activities for kids that will keep them busy all day long. Not only that but the educational value is much better than time in front of the television, tablet or other device.
Homemade Play Dough (Clay)
This is my absolute favorite rainy day activity. I know, I know that may sound strange, given that play dough usually ends up on every single item in your home, and you're probably still picking it off the floor or carpet months down the road. But hear me out on this one. Kids love play dough, there's no getting around that. But it can be wicked expensive to keep buying it when it just ends up on the floor or somewhere else that requires tossing it in the garbage. But now you can make your own in little time at home, with ingredients you probably already have in your kitchen.  All you need is flour, water, cream of tarter, vegetable oil, salt and food coloring. It will take about 10 minutes of your time for hours of peaceful, creative play.  You will need the following:
1 cup flour
2 teaspoons of cream of tartar
1 cup water
1/3 cup salt
1 tablespoon vegetable oil
Food coloring
This one is an easy one, and usually doesn't require a lot of fancy costumes. We have a few kiddos so it helps that I save their Halloween costumes each year, this allows us to have our own little costume store a few years down the road. But if you don't have tons of costumes, well there is no worry there. Just pull out play clothes from the kids, mom and dad or whatever else you can find. Let them dress up for hours on end and make believe they are a doctor, nurse, chef, handyman and more. 
Here's a good one that will allow the kids to use their brain for a bit. Check out your favorite books from your very own collection, or your kids collection. Organize the books by color, size, author or even subject. Once everyone has had a turn to play librarian and also check out a book, find a cozy place to curl up and read a book. Come back together to talk about what you've read.
Produce, Direct and Record a TV Show
Encourage your children's creative side by letting them create their own Television show or Movie. If they are too young to do it all on their own, then offer up some help with a camera when it comes time for the lights, camera and action. This is sure to be a long and entertaining activity for all involved. It will also make a wonderful memory for when they grow up.
I'm sure you all have tons of paper laying around either construction, or from magazines you no longer use. Let the kids go to town tearing it up, then create a fabulous craft when finished tearing it apart. Not only will they have a blast ripping it into small pieces but they will create you a memorable picture when finished.
Create a Family Time Capsule
Turn a rainy day into a family time capsule to enjoy years later. Have the kids include a letter to themselves as an adult or teenager with their current grade in school, plans for the summer, best friends, favorite shows or movies, songs, hobbies and much more. Include a few favorite items they won't miss and some photos. Bury it nearby and remember to note where you buried it, and decide when you will find it and open