7 Everyday DIY Projects and Tips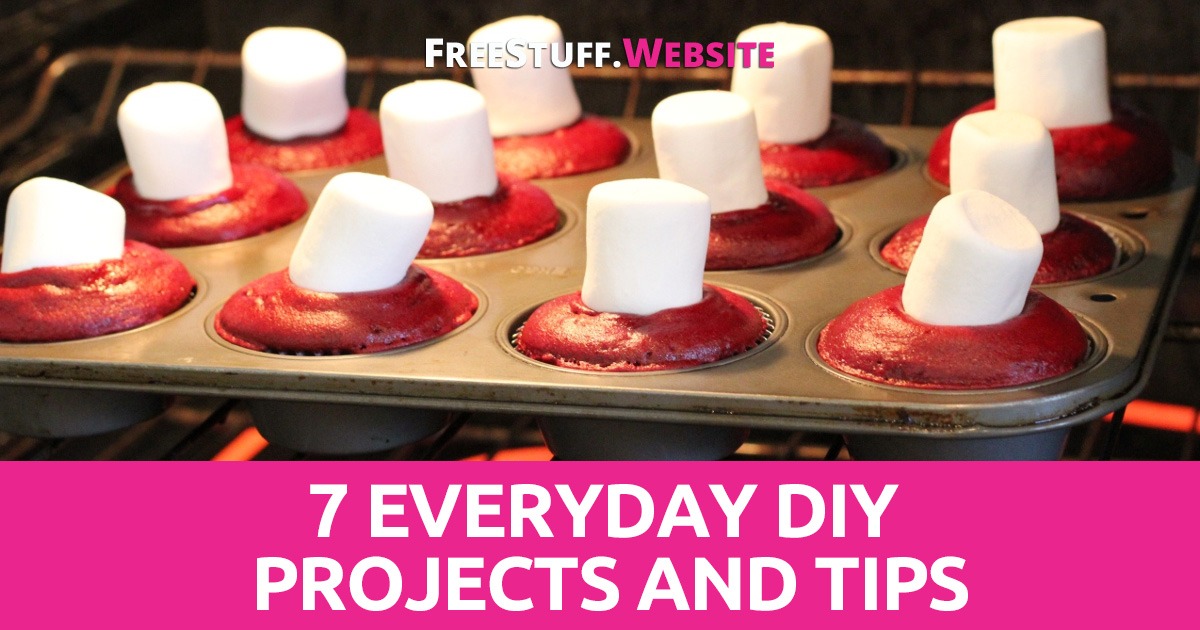 We all have time constraints during our typical days, or we may just be looking for a few great DIY ideas for gifts or to change up the décor around the house. Here are 7 amazing tips and ideas you can use virtually every single day.
Save time in frosting those tasty cupcakes with this simple trick. Place a marshmallow on partially baked cupcakes. The marshmallow will melt and be super yummy when finished. I enjoy a good multitasking activity and this one is tops in my books.
Don't toss out those lettuce heads just yet. Did you know you could regrow your own lettuce using old heads? It's super easy to do. Cut off the bottom of your lettuce, leave about 2-3 inches and place in 2 inches of water in a smaller bowl or cup, whichever works for you. Make sure you place in a window where there is a lot of sunlight and watch it grow.
Freeze Aloe Vera in ice cube trays for instant relief from sunburn or other burns you may get around the house.
Easily turn your old tire into an ottoman for your home with some rope or cushions. Determine the type of material you wish to use by taking a look through your homes décor. You will need to make sure you have a wooden board cut to the length of the top of the tire to enclose the hole.
Using a blow dryer and some crayons you can create an amazing picture for virtually any room. This project makes a great gift for your children's teachers as well.
Wooden Pallet Hanging Wine Rack
There is a ton of things you can use wooden pallets for from furniture to gardening. But you can also make your very own hanging wine rack.
Your kids will love this project especially on those warm summer nights. Open up a glow stick and shake it into a jar and add some glitter. Seal the top with a lid, shake it up and watch the magic.