Free Full-Size Milani Brow Gel Samples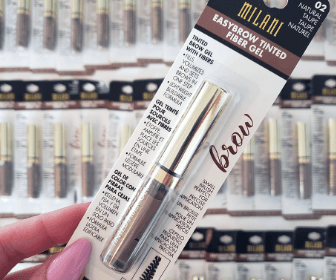 LIMITED QUANTITIES, APPLY NOW!
The new site is packed with more freebies, more often, and right now we have free Milani Brow Gel to give away!
This is an Exclusive Giveaway for Freebies.com members only. Use your ballots to enter the freebie giveaways you want most.
When the time is up, we'll do the draw! This giveaway ends on April 16th, 2019.
What Will I Get?
We've chosen to give away our favourite full-size Easybrow Tinted Fiber Gel from Milani Cosmetics!
Brush up to better brows! Easybrow Tinted Fiber Gel adheres to your brow hairs and skin creating thicker, fuller brows that look as natural as your own.
No sparse patches or thin arches and no harsh pencil lines or smudges—they're your brows, but better!
How to Qualify
Use your ballots to enter this limited-time Exclusive Giveaway as many times as you wish (1 Ballot = 1 Entry).
Scroll down and click 'Please login to participate draw' and select 'Log In' if you are already a member or 'Sign Up' if you're new to the community.
Every entry is worth 1 ballot, which will be deducted from your All-Time Ballot total.
IMPORTANT: Make sure your full name and address are in your account details so we can send you your free sample!
One of the quickest and easiest ways to earn more ballots is by completing our daily polls and quizzes. We post new questions every single day and we'll be adding even more fun ways to earn ballots in the coming weeks!
Not a Freebies.com member yet? No problem!
Make your free Freebies.com account and find out how to redeem ballots for more freebies right here.
The Rules
This giveaway closes on April 16th, 2019.
Select applicants will be chosen to receive one (1) free Milani Brow Gel each.
Must be a Freebies.com Member to enter.
Must have full name and mailing address in account details to receive freebie delivery.
Good luck!
Please login to participate draw
Other draws you might like