Giveaway: Free Baby Stuff from CVS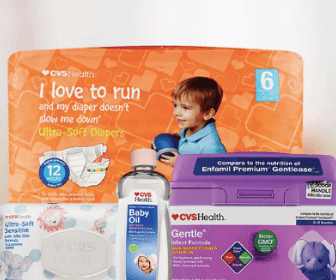 Sign up for the chance to get free baby stuff from CVS, courtesy of Freebies.com.
From formula to diapers and everyday items, CVS has it all. The best part? This giveaway is only for Freebies members.
Please note that the freebie may be fulfilled as a gift card.
IMPORTANT INFO
Must have full address in Account Information to be selected (Click here to update).
1 Ballot = 1 Entry
Limit 1 Entry Per Day
Only Open to Freebies Members
Registration ends on July 19th
How To Enter
1. Make sure you're logged in to your Freebies account (or make one for free here).
2. Scroll down and click "Use Ballots" button to enter.
NEED BALLOTS?
Please login to participate draw

Share With Friends
Other draws you might like