This is an Members Only Draw offered by Freebies.com for our members only! Use your All Time Points to buy entries into prize draws you'd like to win. When the entries limit is reached, we'll do the draw!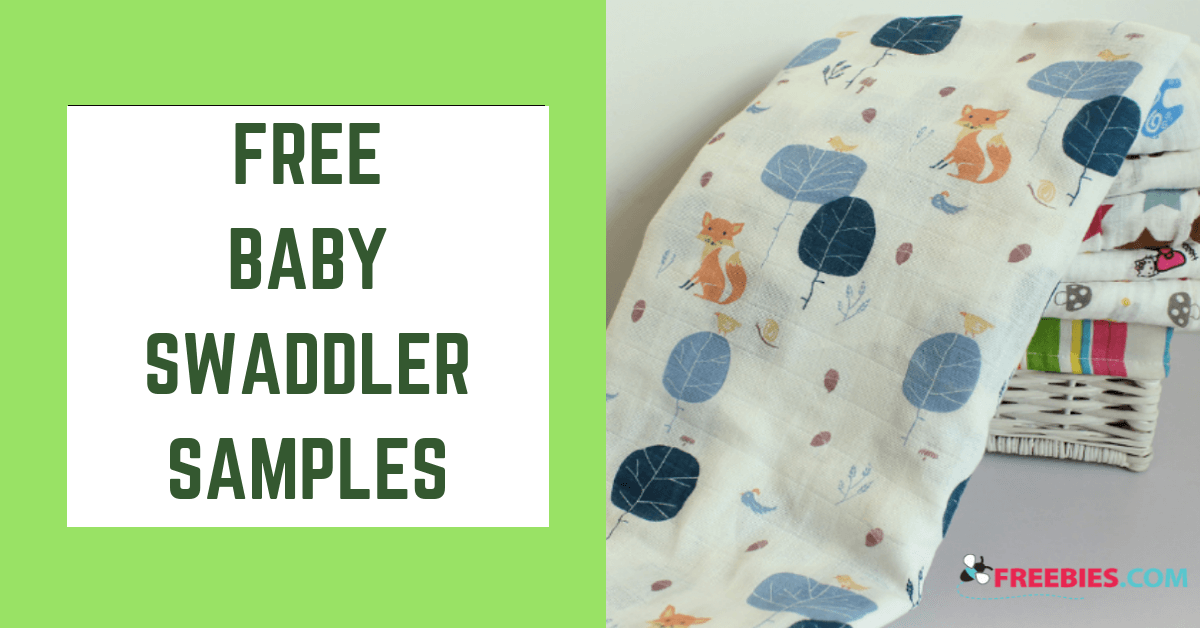 ---
Hey new parents!
Right now, we have free baby swaddle blanket packs to giveaway to our lucky members and it could be you!
This is a Members-Only Draw exclusively open to Freebies.com Members. Use your points to buy entries for prize draws you'd like to win.
When the time is up, we'll do the draw! This giveaway ends on March 31st, 2019.
What Will I Get?
We've chosen to give away our favourite baby swaddle blankets made of super soft fabric to keep your bundle of joy safe and warm! This is the perfect freebie for new or expecting parents.
How to Qualify
You can increase your chances of winning this Members-Only Draw by using your points to enter as many times as you wish. More entries = more freebies, which is always a good thing!
To enter this free baby swaddle giveaway:
Click on the "Win This" button.
Each entry costs 50 points, which will be deducted from your All Time Points bank.
You can enter an unlimited amount of times, so feel free to stock up on entries for prizes you're really excited about (like a free baby swaddle blanket pack!)
Member Tip: One of the quickest and easiest ways to earn points is by completing our daily polls and answering riddles and trivia questions. We post new questions every single day so that you can earn more points for more entries!
Not a Freebies.com member yet? No problem!
Take a few seconds and make your free Freebies.com account here (you'll earn an extra 500 bonus points when you sign up and confirm your email address!)
Registering for your membership is quick and totally free (of course), and you'll start earning points right away! Take a look at our guide on How to Earn Points to learn how to earn points for free on our site.
The Rules
Remember, only Freebies.com members can earn points to redeem great prizes in our exclusive members-only prize draws.
As part of our Freebies Community, you'll not only get access to our Members-Only prize draws, but you'll also get updates on the latest and greatest freebies, coupons, discounts, giveaways, and contests!
Enter before March 31st, 2019 to be considered.
Select members will be chosen to receive one (1) baby swaddle blanket pack each.
Must be a Freebies.com Member to enter.
Participants MUST update their current mailing address in the Freebies 'My Account' page, scrolled down under 'Personal Info'. This is the address we will ship your prizes and free samples to if you're selected. If a member is selected without a valid address in their Account, a new member will be randomly selected.
Good luck!
Draw Completion
When this reaches 100% we do the draw
Your Entries:
/ 900000
Your total number of entries for this draw
Member Entries:
57302
Total entries for this draw from all members
Remaining :
You Have All Time Points
Purchase Entries using your All Time Points