This is an Members Only Draw offered by Freebies.com for our members only! Use your All Time Points to buy entries into prize draws you'd like to win. When the entries limit is reached, we'll do the draw!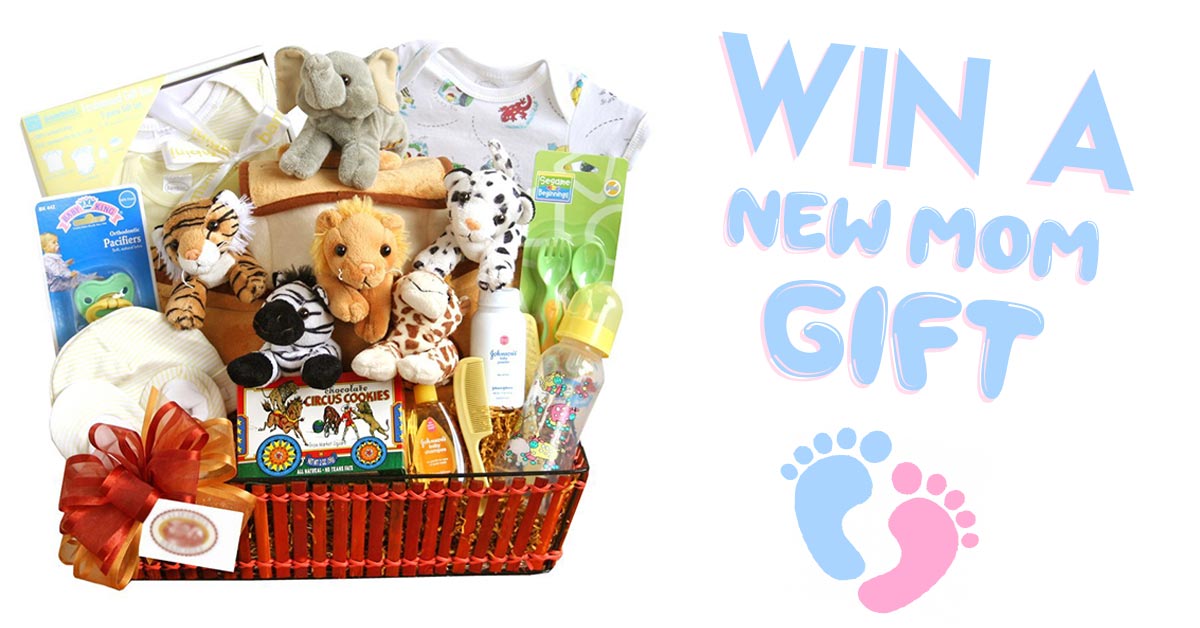 ---
This is a Members Only Draw offered by Freebies.com for our members only! Use your All Time Points to buy entries into prize draws you'd like to win. When the entries limit is reached, we'll do the draw!
Are you a new mom, or know someone who's about the become a parent for the first time? We're giving our fans the chance to win a New Mom Gift Basket filled to the brim with all the most-wanted essentials for mom survival and new baby!
Being a new parent is overwhelming! There are so many items you need to buy, and things you need to have on hand, it can be an expensive endeavor. Let us help you ease your transition into motherhood by giving you all the necessities you need for your new baby boy or baby girl for free! Enter our New Mom Gift Basket giveaway for your chance to win a $200 prize!
Don't be caught off guard, you need these mommy must-haves! A good stash of diapers is completely necessary, even if you think you have enough diapers, you definitely need more. Whether you're planning on using disposable or cloth diapers, you need a good amount stashed away. You don't want your 3 a.m. changing to end in disaster, babies go through diapers galore, so don't run out!
Did you know that the top clothing item for a newborn is a bodysuit/onesie? A new mom will need lots of those in her arsenal, they're easy to snap on and off baby for multiple changes. Plus, they are just so darn cute. No mother should be without a good swaddle blanket or two, babies love to be swaddled! Swaddling mimics what babies feel like in the womb so it can be super comforting to newborns. Like diapers, a good stash of wipes on hand is essential. You will use them dozens of times per day for wiping sticky hands, surfaces, for changing diapers and more. A portable changing pad is a great idea to have with you on mother baby outings. Nowadays most public bathrooms have changing stations, but is that really hygienic? A portable changing pad changes the game when it comes to sanitary pit stops. Everyone will tell you that you need multiple teething toys! There will come a time where you would do just about anything to make your baby's teething pain go away, so an easy to chomp on toy is essential to the happiness of your baby girl or baby boy!
To hold all of these items you'll need a super diaper bag, Super Mom! You will be toting bottles, blankets and multiple outfit changes, sometimes toys too. One with several pockets and dividers is best to keep you organized and ready for anything. Plus, you need it to be fashion-forward, who says new moms can't look their best?
Your chance of winning this Members Only Draw depends on how many entries you use, and how many other Freebies.com members enter. If you're not yet a Freebies.com member yet, don't worry, you can sign up for your Freebies.com membership here and earn an extra 500 bonus when you sign up and confirm your email address. Registering for your membership is quick and totally free, and you'll start earning points right away! It's so easy and fast to earn points here, check out our post on How to Earn Points so that you can enter more of our giveaways! You could be in the running to win other great prizes like a Dyson vacuum, Hunter Rain Boots, a MAC Cosmetics gift card, The Body Shop Gift Set, $500 CASH and more.
One of the quickest and easiest ways to earn points is by completing our daily polls and answering riddles and trivia questions. We post new questions every single day so that you can earn more points to enter more sweepstakes!
When you're a member of Freebies.com, not only are you able to enter exclusive giveaways, you're in the running to win prizes just simply by being a member and earning points! Each month the top 50 points earners will win a guaranteed prize of either a $25 gift card or $5 gift card. Sounds easy, right? That's because it is!

To enter this sweepstakes click on the "Win This". Each entry costs 50 points, which will be deducted from your All Time Points bank. You can enter up to 50 entries, so feel free to stock up on entries for prizes you're really excited about, like these this New Mom Gift! The winner will be drawn once the entries limit has been reached, hopefully the winner is you!
Remember, only Freebies.com members can earn points they can redeem for prizes in our exclusive prize draws. Not only will you get updates on the latest and greatest freebies, coupons and discounts, giveaways, and external prize draws, you'll earn points to enter draws like this one.
Draw Completion
When this reaches 100% we do the draw
Your Entries:
/ 50
Your total number of entries for this draw
Member Entries:
25005
Total entries for this draw from all members
Entries Left:
-5
Once this number reaches zero, we do the draw
Winner is:

Cuti

From Canada