This is an Members Only Draw offered by Freebies.com for our members only! Use your All Time Points to buy entries into prize draws you'd like to win. When the entries limit is reached, we'll do the draw!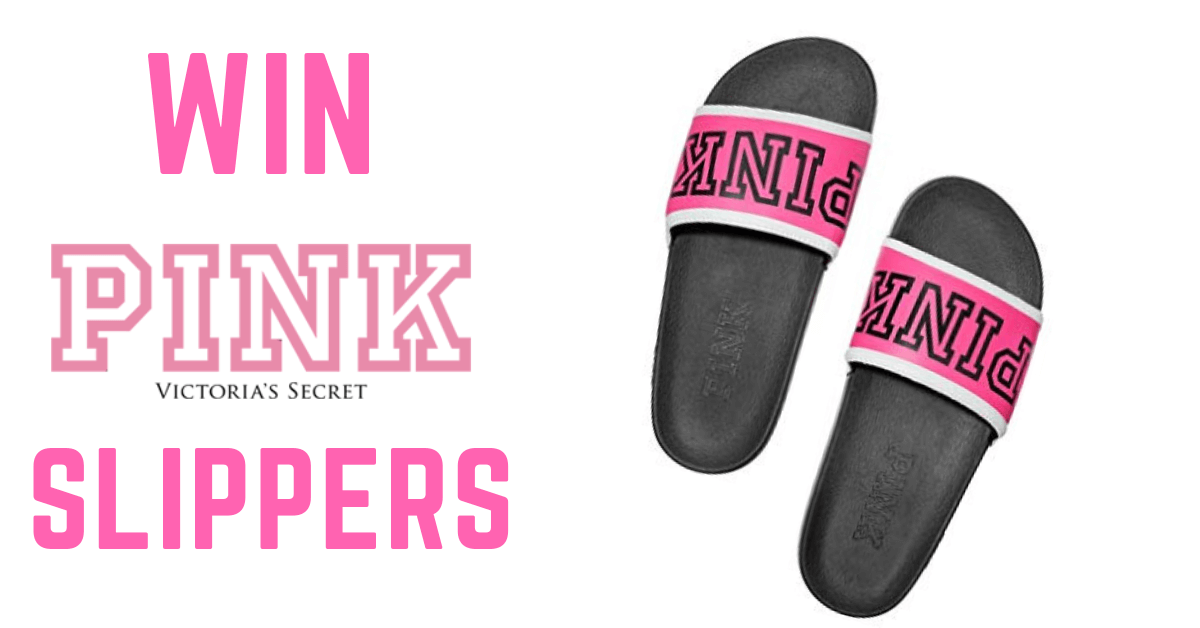 ---
This is a Members Only Draw offered by Freebies.com! Use your All Time Points to buy entries into prize draws you'd like to win. When the time is up, we'll do the draw!
Whether you're going away on vacation or having a staycation this holiday season, you can show off your personal style with these cute Victoria's Secret PINK slippers!
Treat yourself with a brand new pair of trendy slippers from Victoria's Secret PINK! These chic slippers offer a sturdy and fashionable indoor/outdoor function. Perfect for lounging around the house or taking a quick trip outside. This prize comes in a variety of colors and designs to match your style and express yourself. Keep yourself comfortable, cozy and trendy. You could win one of ten pairs!
Your chance of winning this Members Only Draw depends on how many entries you use, and how many other Freebies.com members enter.
If you're not yet a Freebies.com member yet, don't worry, you can sign up for your Freebies.com membership here and earn an extra 500 bonus when you sign up and confirm your email address. Registering for your membership is quick and totally free, and you'll start earning points right away! It's so easy and fast to earn points here, check out our post on How to Earn Points so that you can enter more of our giveaways! You could be in the running to win other great prizes like $500 Cash, a gorgeous Fossil watch, a state of the art Dyson vacuum, a Victoria's Secret gift card, Nike shoes and more.
When you're a member of Freebies.com, not only are you able to enter exclusive giveaways, you're in the running to win prizes just simply by being a member and earning points! Each month the top 50 points earners will win a guaranteed prize of either a $25 gift card or $5 gift card. It's that easy to win with Freebies.com!
Remember, only Freebies.com members can earn points they can redeem for prizes in our exclusive prize draws. Not only will you get updates on the latest and greatest freebies, coupons and discounts, giveaways, and external prize draws, you'll earn points to enter draws like this one.
One of the quickest and easiest ways to earn points is by completing our daily polls and answering riddles and trivia questions. We post new questions every single day so that you can earn more points to enter more sweepstakes!
To enter this sweepstakes click on the "Win This". Each entry costs 50 points, which will be deducted from your All Time Points bank. You can enter up to 50 entries, so feel free to stock up on entries for prizes you're really excited about, like a pair of UGG slippers, just in time for the cold season! The winner will be drawn once the time limit has been reached, hopefully, the winner is you!
Draw Completion
When this reaches 100% we do the draw
Your Entries:
/ 100
Your total number of entries for this draw
Member Entries:
25310
Total entries for this draw from all members
Members Only Draw Reached Time Limit.... Waiting For the Winner Selection