15 Minute Broccoli Tortellini Alfredo
Ratings & Reviews
---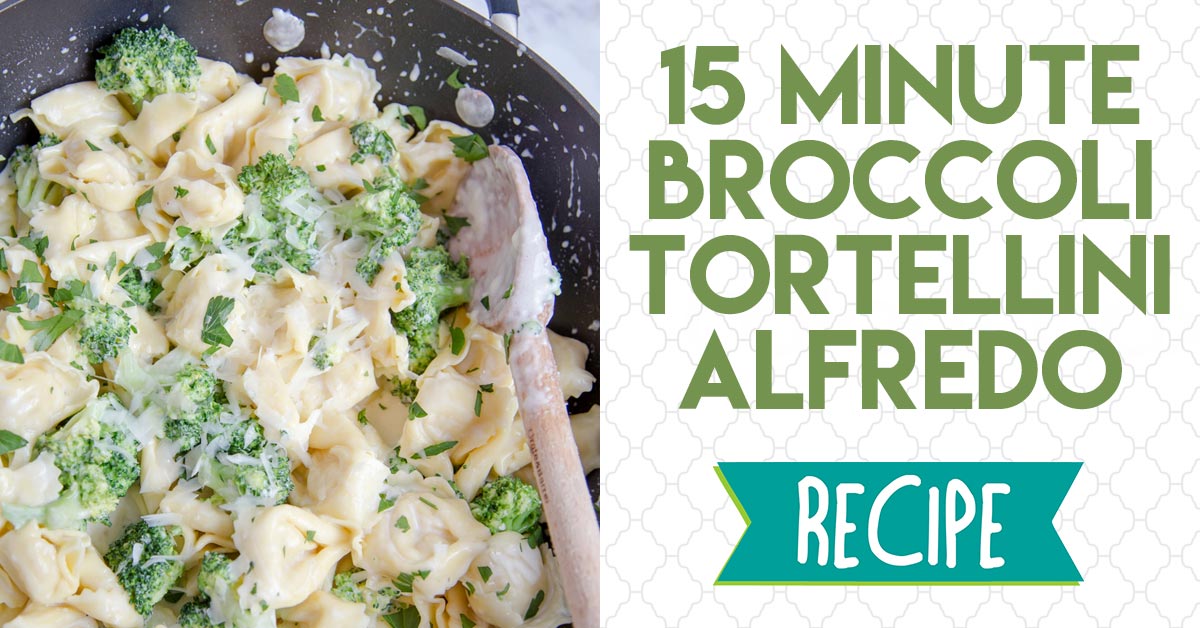 PREP TIME

COOKING TIME

Total Time

INGREDIENTS
1 cup heavy cream or milk
½ cup butter (1 stick)
1 teaspoon minced garlic (about 2 cloves)
1 cup fresh Parmesan cheese, finely shredded
1 20-ounce package of cheese tortellini
4 cups broccoli florets
Italian flat-leaf parsley

INSTRUCTIONS
Bring a large pot of salted water to a boil over medium-high heat. Add tortellini and cook to package instructions. Add the broccoli during the last 2-3 minutes of cooking time. Drain and set aside.
In a large pan or skillet over medium-low heat melt the butter. Stir in garlic and cook for 1 minute. Stir in the milk/heavy cream. Bring to a simmer (small bubbles are starting to form around the edges - do not boil), then turn off heat and add in the Parmesan cheese, stirring until melted. Taste and add salt and pepper as desired.
Add the tortellini and broccoli to the sauce and toss to coat. Sprinkle with fresh chopped parsley and additional shredded Parmesan, if desired. Serve immediately.