2 Free Tacos at Del Taco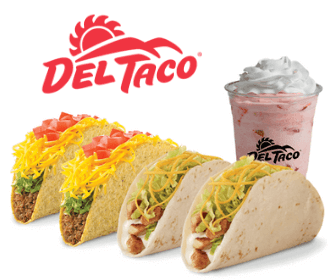 Share With Friends
Date: Jun 3rd, 2019
Join Del Taco's Raving Fan Eclub to get free food and other perks!
When you fill out your information you will receive a voucher for 2 free Del Tacos or Grilled Chicken Tacos.
You will also get a free Premium Shake on your birthday and exclusive offers and coupons.
To find out more ways to claim free stuff, click here!