5 Free Baby Board Books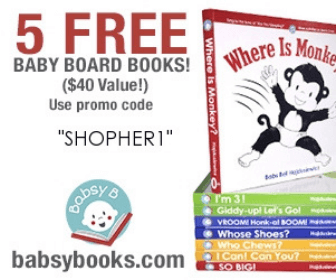 Share With Friends
Date: Apr 14th, 2019
Attention new and expecting parents,
Get five free baby books worth $40 USD when you sign up with and use the online promo code: SHOPHER1!
What a great offer for anyone who loves to spend time reading to their little one.
Babsy B is an Atlanta-based children's edu-tainment company. Their goal is to help every parent and caregiver feel confident as their child's 1st best teacher.