Free Trial of HBO on Amazon Channels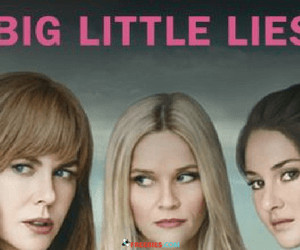 Share With Friends
Date: Jul 1st, 2018
Stream amazing content with HBO!
Get a free trial of HBO through Amazon Channels stream free for 7 days.
Big Little Lies was the standout winner at the Golden Globes this year, taking home four awards. With a free trial of HBO on Amazon Channels, Prime Members can watch this hit drama, where the apparently perfect lives of three mothers of first graders unravel to the point of murder.
Big Little Lies is an American miniseries based on the bestselling book by Lianne Moriarty. This series has 7 awesome episodes for you to stream and enjoy.
Binge watch this amazing show that has been sweeping the awards season. You have a full 7 days to watch HBO on Amazon, totally free.
HBO on Amazon is a Prime-exclusive benefit, but if you do not have Amazon Prime, no worries! You can sign up for a 30-day free trial of Amazon Prime here.
Get a free trial of HBO on Amazon Channels for 7-days. If you love your free-trial of the HBO streaming service, you can keep it going for the low cost of only $14.99 per month!
If you don't want to continue with the HBO subscription, be sure to cancel after your 7 days is over and you will not be charged.
Amazon Prime memberships come with so many benefits, including fast and free 2-day delivery, exclusive savings and offers, Amazon Prime Video, and so much more.
Have fun watching!