Amazon Free Samples: Get Yours Today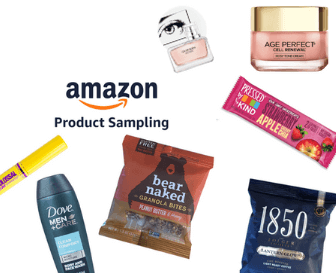 Share With Friends
Date: Nov 6th, 2019
Have you heard of the new Amazon free samples program?
Amazon is now giving out free samples to people with Amazon accounts.
The free trial products will vary based on what is available.
Some of the program's past samples have included products from brands like:
Maybelline
L'Oreal
Dove
Calvin Klein
Dunkin Donuts
Cesar
Greenies
OxiClean
Quaker
and more!
You'll find all the registration details on the offer page.
To confirm your participation, you need to visit the preferences page to sign up to opt-in to receiving samples and specify what categories you are most interested in.
Once you've registered, you'll be eligible for free products as they become available. How nice will it be to get free products by mail?
You do not need to be a Prime Member to participate in the program, you only need to have an Amazon account.
Share this new offer with anyone you know who would be interested.
Love free samples? Check out the other samples we've found.