Apply to Scholarships with ScholarshipOwl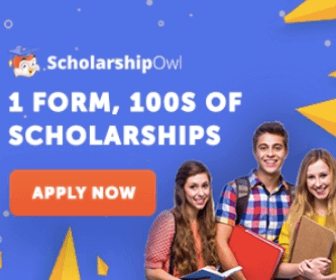 Share With Friends
Date: May 9th, 2019
School applications can be very time consuming, but using ScholarshipOwl makes it easy and convenient!
Create an application and ScholarshipOwl will match you with awards that fit your personality, grades, lifestyle, and more. When you've chosen from the options ScholarshipOwl has provided, they will automatically input your information from your initial application in the correct spots on the scholarship applications of your choice.
Try ScholarshipOwl to make applying for college scholarships easier!