Condair Free Hygrometer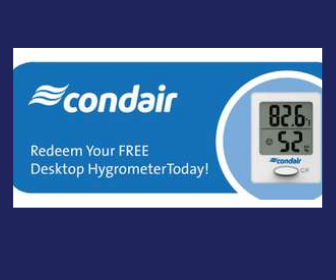 Share With Friends
Date: Feb 19th, 2020
Did you know 40-60% humidity is the optimum condition for the efficient functioning of our respiratory immune system and the prevention of spreading airborne microbes and pollutants?
Condair is giving a FREE desktop Hygrometer to monitor humidity in the air. Go to their website and fill the form to get yours!
For more offers, visit our Coupons Page!