Free Chick-Fil-A Sandwich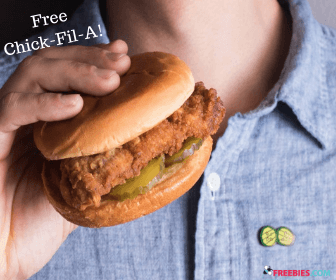 Date: Jun 10th, 2019
What a delicious fast food freebie!
Chick-fil-A is back with Cow Appreciation Day and is giving out free Chick-Fil-A sandwiches on July 9th.
Simply show up at the Chick-Fil-A nearest you on July 9th dressed in cow-print apparel.
As long as one piece of our clothing is cow-themed, you can get a free sandwich.
Want more free stuff? Check out our Free Samples page.