FREE Full-Size Tube Of Twice Oral Wellness Toothpaste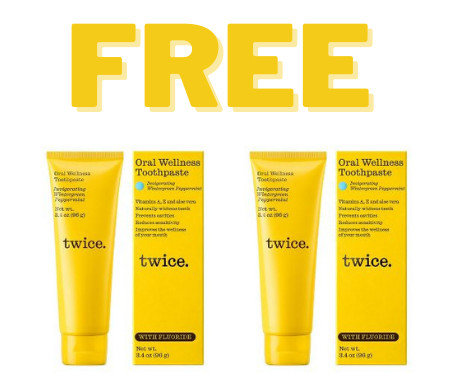 Share With Friends
Date: May 11th, 2022
Why not try a tube of the oral wellness tootpaste endorsed by Lenny Kravitz?
Head to this Facebook link to sign up and then follow the directions!
Go to your local Target and buy Twice Oral Wellness Toothpaste
Send a picture of your receipt to 914-350-5754
You will be Venmo'd for your purchase!