Free Genio della Pizza
November 7, 2023, BY Emma Craig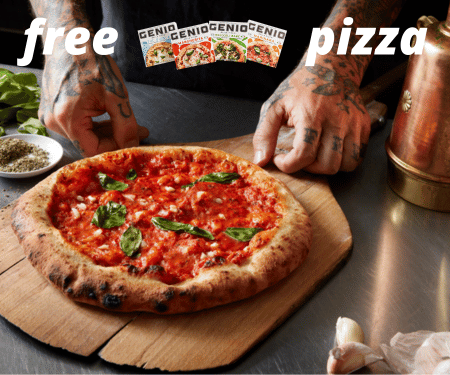 Unlock a Slice of Happiness: Your Guide to a Genio della Pizza Voucher!
Hey pizza enthusiasts! 🍕 I've got some piping hot news for you: it's a free Genio della Pizza and it's as easy as pie to get one! 🎉 Intrigued? Let me spill the saucy details on how to snag this cheesy delight.
Here's the scoop: Genio della Pizza is feeling extra generous, and they want YOU to savor a free pizza on them. No strings attached, just pure pizza pleasure. Ready to indulge? Follow these simple steps:
Visit Your Local Retailer: Head to your go-to local retailer and grab any Genio della Pizza that tickles your taste buds.
Enter Your Number: It's time to make things official. Enter your number at the store, ensuring you don't miss out on this mouthwatering offer.
Purchase and Enjoy: Once you've sealed the deal, purchase your chosen Genio della Pizza. Go ahead, relish every cheesy, savory bite.
Now, here's the sweet twist: Genio della Pizza will Venmo or PayPal you for the cost of one pizza. Yes, you heard it right—they're covering the bill, and you get to revel in the goodness. Why wait? Dive into the world of Free Genio della Pizza today and elevate your pizza experience without spending a penny! 🚀
Remember, this offer won't last forever, so make your move and enjoy a slice of happiness on the house.
Want more free stuff? Check out our Free Samples Page
Happy pizza-ing! 🍕✨