Free MakeUp Eraser + Shipping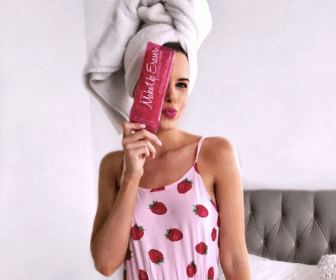 Share With Friends
Date: Apr 25th, 2019
Take the MakeUp Eraser love test!
Sign up for this free sample of a full-size MakeUp Eraser cloth, you just have to pay shipping.
The MakeUp Eraser uses patented fabric that is hand-sewn and sturdy enough to remove even waterproof mascara. The greatest part of the MakeUp Eraser is that it's reusable and washable! Save the planet and get rid of your one-use makeup wipes, one MakeUp Eraser will last you 3 to 5 years.
The long side exfoliates your skin leaving it fresh and clean feeling while the short size removes all makeup with just water. This includes HD, stage, smear proof and waterproof makeup.
MakeUp Eraser will change your removal routine!
To grab this freebie, click through and add the sample to your cart. Enter your shipping information and receive free shipping anywhere in the USA, and $2.50 (USD) international shipping!
There is a limit of 1 per customer.
Want more freebies? Check out our Free Samples Page.
If you love free stuff, why not try a hand at winning some prizes! Don't forget to check out our Exclusive Giveaway Prize Draws, you can use your ballots for your chance to win great stuff!
Good luck and enjoy!