Free Michelin Baby Kit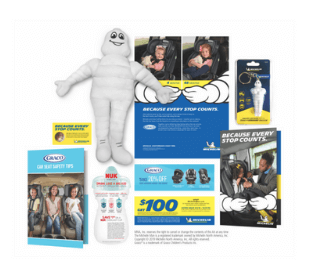 Share With Friends
Date: Jun 10th, 2019
Calling all new parents and parents-to-be!
Sign up for your free Michelin Man Plush baby kit and be entered to win free Michelin tires and Graco car seats!
The kit includes:
Free Michelin Man Plush
NUK Sippy Cup
Micheline Tire Pressure gage
Graco coupons
Michelin coupons
The kit is only available for a limited time. Claim it by filling in your information on the entry form.
Love free stuff? Check out more free samples.