Free Sample for Lorissa's Kitchen
October 19, 2023, BY Emma Craig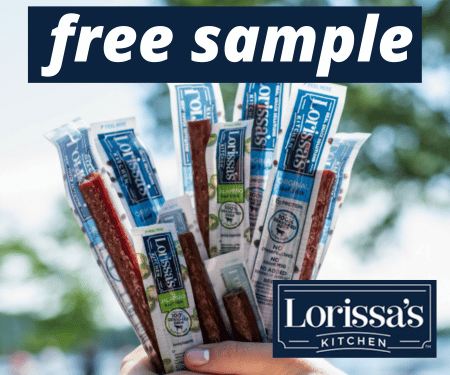 Score a Snack: How to Snag Your Free Sample for Lorissa's Kitchen Beef Stick
I stumbled upon something too good not to share – a free sample for Lorissa's Kitchen Beef Stick! Now, this isn't a drill or a slick ad; it's a genuine freebie alert that your taste buds will thank you for.
Here's the lowdown on snagging your snack:
Register for a Send Me a Sample account through the Amazon Alexa app.
Complete the necessary deets and confirm your email address.
Summon your voice assistant and say, "Ask Send Me a Sample for Lorissa's Kitchen."
Boom! Your tasty treat is on its way, no strings attached.
We're not playing favorites, but we do want to spread the love. Each Send Me a Sample user gets one, and they're keeping it fair with one sample per physical address. And yeah, it's totally on the house, including postage.

You won't spend a dime.
There's 15,000 beefy delights available as a Free Sample for Lorissa's Kitchen , and they're flying off the shelves (virtually, of course). Once they're claimed, the curtain falls on this flavor fiesta.
Want more free stuff? Check out our Free Samples Page
This isn't about selling you something; it's about sharing the joy of a savory snack find. So, plant yourself in front of your voice assistant, follow the steps, and await your beefy surprise. Happy munching!