Free Sample of PCA Skin Broad Spectrum SPF Sunscreen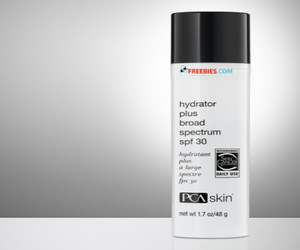 Share With Friends
Date: Jul 16th, 2018
This great freebie for the summer is still available and is perfect for the hot weather and sun.
Act fast and claim your free sample of Broad Spectrum SPF sunscreen from PCA Skin.
PCA Skin produces a broad range of skin care products, including a line of sunscreen products.
The Broad Spectrum SPF line features a variety of sunscreen products. It is crucial to wear sunscreen when going into the sun, to protect your body and skin.
Once on the free sample page, scroll down a bit to find the registration section for a free sample. Fill in your shipping and contact information on the form to get the freebie.
Be sure to share this offer with anyone who you think would like some free sunscreen.
There is no specified expiry date for this offer, it is only available while supplies last.
Enjoy your free stuff by mail!
For more amazing free beauty samples visit Freebies.com and become a member today!