Free Sample of Truvia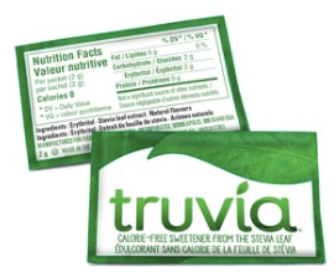 Share With Friends
Date: Apr 23rd, 2019
Hurry and get your free sample of Truvia Calorie-Free Sweetener.
Request your two free sample sachets of Truvia Calorie-Free Sweetener!
Canadian residents can claim their freebie here.
U.S. residents can claim their freebie here.
Fill in the request form and you will receive your free Truvia Sweetener sample or coupon offer.
This Truvia free sample offer is available for a limited time only, while supplies last. Please allow 4-8 weeks for delivery.
Truvia is a plant-based sweetener with zero calories with no carbohydrates. Use Truvia in your favourite teas and beverages to avoid the unhealthy effects of regular sugar and be easier on your teeth. Put it in your favourite cakes, cookies, pies, and other treats instead of sugar.
Get your health back on track today by substituting sugar for Truvia. Enjoy the sweet taste of Truvia for free. The number one calorie-free sweetener wants to give you two free sample sachets.
Want more freebies? Check out our Free Samples Page.
If you love free stuff, why not try a hand at winning some prizes! Don't forget to check out our Exclusive Giveaway Prize Draws, you can use your ballots for your chance to win great stuff!
Good luck and enjoy!