Free Spoonful One Samples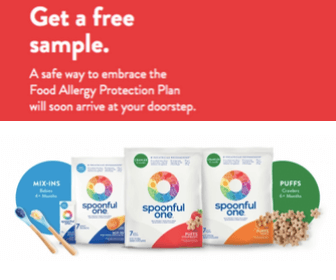 Share With Friends
Date: Nov 25th, 2019
Calling all new parents!
Sign up for a free sample of Spoonful One today.
According to their site: "SpoonfulOne has a purpose: to help protect your baby from developing a food allergy.Each product includes a spoonful of our Foundational Food Blend—small, safe amounts of peanuts, milk, shellfish (shrimp), tree nuts (almond, cashew, hazelnut, pecan, pistachio, and walnut), egg, fish (cod and salmon), grains (wheat and oat), soy, and sesame."
This offer is only available for a limited time, while supplies last.
Want more free stuff? Check out our Free Samples Page.
Don't forget to check out this offer to see what money you're losing out on!