Free Subscription to Cosmopolitan Magazine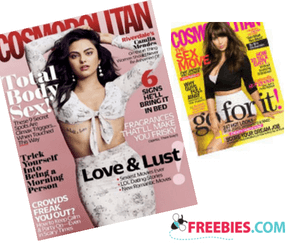 Share With Friends
Date: Jul 9th, 2019
Calling all magazine lovers!
We've found a great new free magazine subscription offer.
Get your free subscription to Cosmopolitan now while supplies last.
There are no strings attached, you'll never receive a bill.
To get yours, simply fill in your information on the offer page and click Submit. Be sure to skip any unnecessary questions.
Want more free stuff? Check out our Free Samples Page.